What is MenoWell at Work?
It is a 6-week online evidence-based physical activity, nutrition, and health programme promoting wellness for all women before, during, and after menopause. It is designed to help your company support, educate, and empower women, who can also share the learnings and resources with their mothers, daughters, sisters, partners, and all important women in their lives.
What does it include?
Women's Health and Menopause Education and Training
Health Masterclasses
Nutrition
Exercise Classes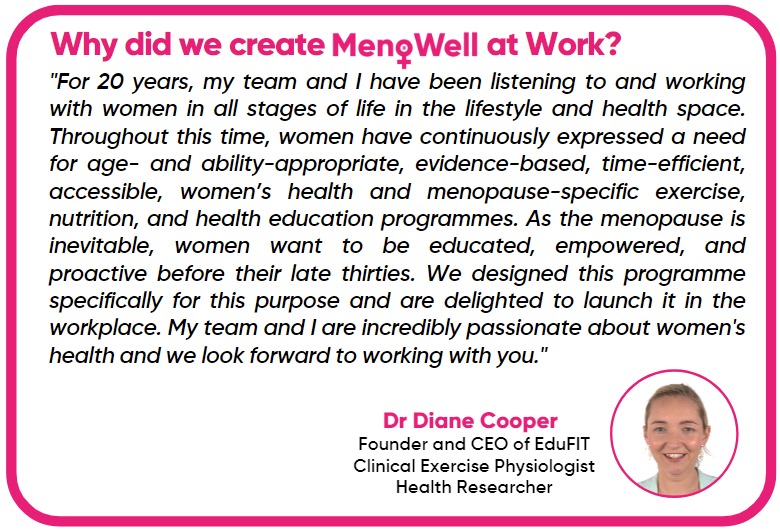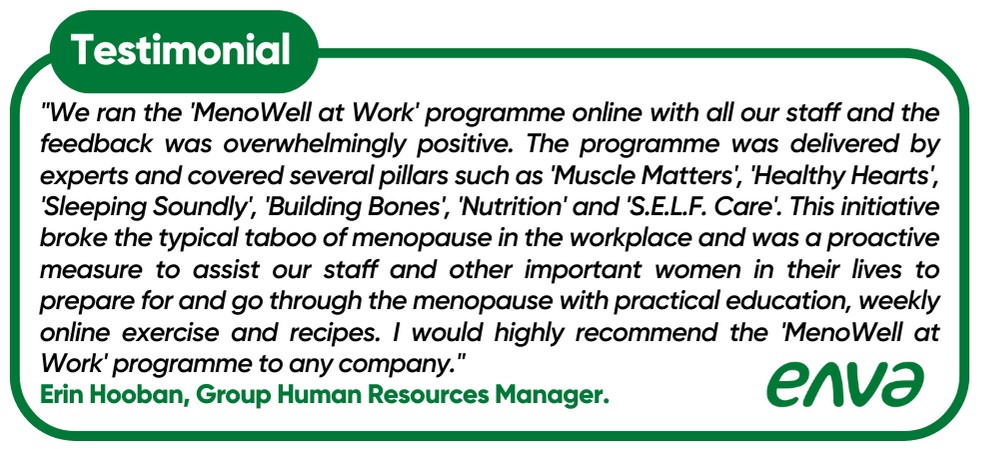 Full details of the MenoWell at Work programme, including information on how it would be facilitated for your company and pricing can be found on the 2-page poster which can be downloaded below.
Please contact Dr Diane Cooper at 
info@edufit.ie
 or 087 238 8748 if you have any questions or would like to launch it in your workplace.